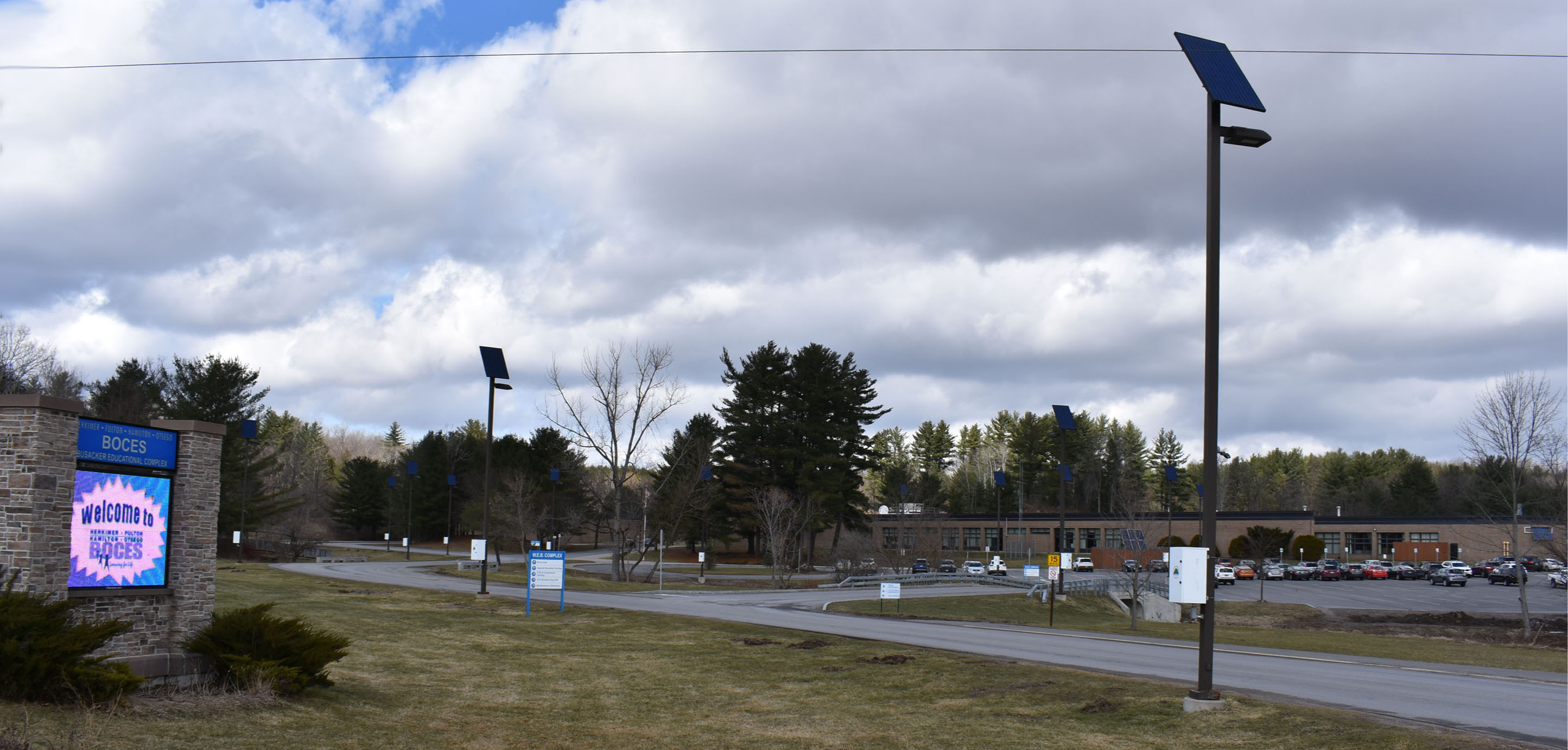 Herkimer-Fulton-Hamilton-Otsego BOCES provides more than 50 cooperative programs and services for 10 component districts in the Mohawk Valley region of New York. Most programs are provided at the William E. Busacker (WEB) Complex in East Herkimer or at the Remington Building in Ilion. The WEB also houses the Mohawk Regional Teacher Center for all the component districts. The Teacher Center works closely with the Instructional Support Services to provide timely workshops on Next Generation Learning Standards, Social-Emotional Learning, and best practices in classroom instruction.
The career and technical center boasts 13 different programs, including Automotive Technology, Conservation, Criminal Justice, Heavy Equipment, Welding/Metal Fabrication, and a Building Construction program that builds a single-family home made to owner's specifications each year. We also offer Valley Pathways in Technology Early College High School (VP-TECH) which is a school that brings together the best of high school, college, and the professional world with an associate's degree in quality assurance leading to the field of advanced manufacturing. Our Remington Building hosts Pathways Academy which is an alternative high school setting with small-group instruction in a socially and emotionally sensitive learning environment. In addition, we offer a wide range of special education and related services in fully integrated settings in local schools as well as at the WEB complex.
The BOCES cooperates with community partners to offer fully integrated preschool and prekindergarten programs. Adult offerings include an LPN program with both day and evening sessions. In addition, Herkimer BOCES is the lead agency for adult literacy. It also serves migrant students in 13 counties. The non-instructional support division includes a central business office, cooperative purchasing, safety office, and health services management. Herkimer-Fulton-Hamilton-Otsego BOCES is also home to a three-BOCES School Board Training Service and the Education Leaders of Mohawk Valley which promotes growing our own building leaders from our teacher leaders in the three-BOCES region.