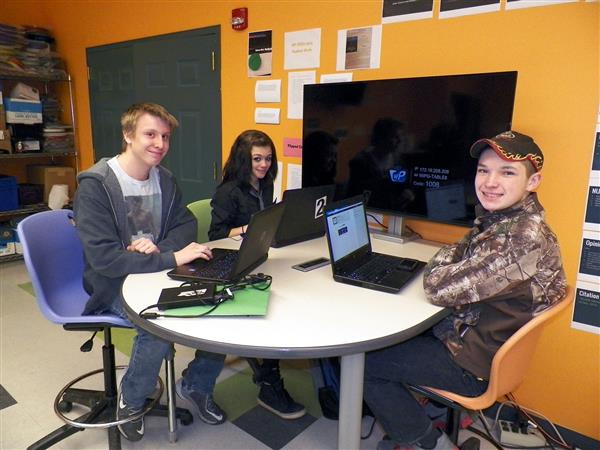 Valley Pathways in Technology Early College High School (VP-TECH) is a new type of school that brings together the best elements of high school, college and the professional world. Students who will be ninth-graders in September 2022 are eligible to be part of the next class of VP-TECH.
VP-TECH enables students to begin their college and professional lives more quickly and with more support than the typical school-to-work pathway. Graduates of VP-TECH earn an associate degree from Herkimer College and leave the school with the skills and knowledge they need in order to continue their studies or step seamlessly into competitive jobs in the advanced manufacturing industry. We now offer four pathways for the associate degree from Herkimer College: 1. Quality Assurance 2. Business Administration 3. Electrical Technology 4. Computer and Network Security.
To download a VP-TECH brochure, click here. For more information or help with the brochure, call 315-867-2000.
VP-TECH is an alternative high school experience that is offered to students beginning in grade 9. This is a 4-6 year commitment that provides students with the opportunity to earn their high school diploma and associate degree from Herkimer College. The four pathways for the associate degree from Herkimer College are Quality Assurance, Business Administration, Electrical Technology and Computer and Network Security. Students must meet the requirements for the program and must apply and be accepted to the program. Eligible students include but are not limited to: first generation college students, low socioeconomic status, social/emotional concerns, interest in a nontraditional career such as advanced manufacturing, interest in a more hands-on collaborative approach to education.
Students attend classes on the BOCES campus for the full day during their freshman and sophomore years. Classes include all required high school course work in addition to college credit bearing classes. During their junior and senior years, students spend a half day at Herkimer College in their academic areas and a half day on the BOCES campus in the a Career and Technical Education class of their choosing. The additional one-two years that students spend in the program are spent at the College completing the last courses required to earn their A.A.S. degree.