ADVANCED CAREER IMMERSION EXPERIENCE

ACIE is an internship program designed to offer motivated, talented and committed high school seniors the opportunity to explore and experience career options outside and beyond the traditional classroom.
ACIE 2021-22 Orientation:
The ACIE 2021-22 Orientation is being held virtually through Zoom at 6:30 p.m. on Monday, Oct. 11.
To join the Zoom meeting, click on this link: https://zoom.us/j/95319214292?pwd=TldJMDc5bWlzcGR3bVJ0VldkTzQvUT09
Meeting ID: 953 1921 4292
Passcode: 674609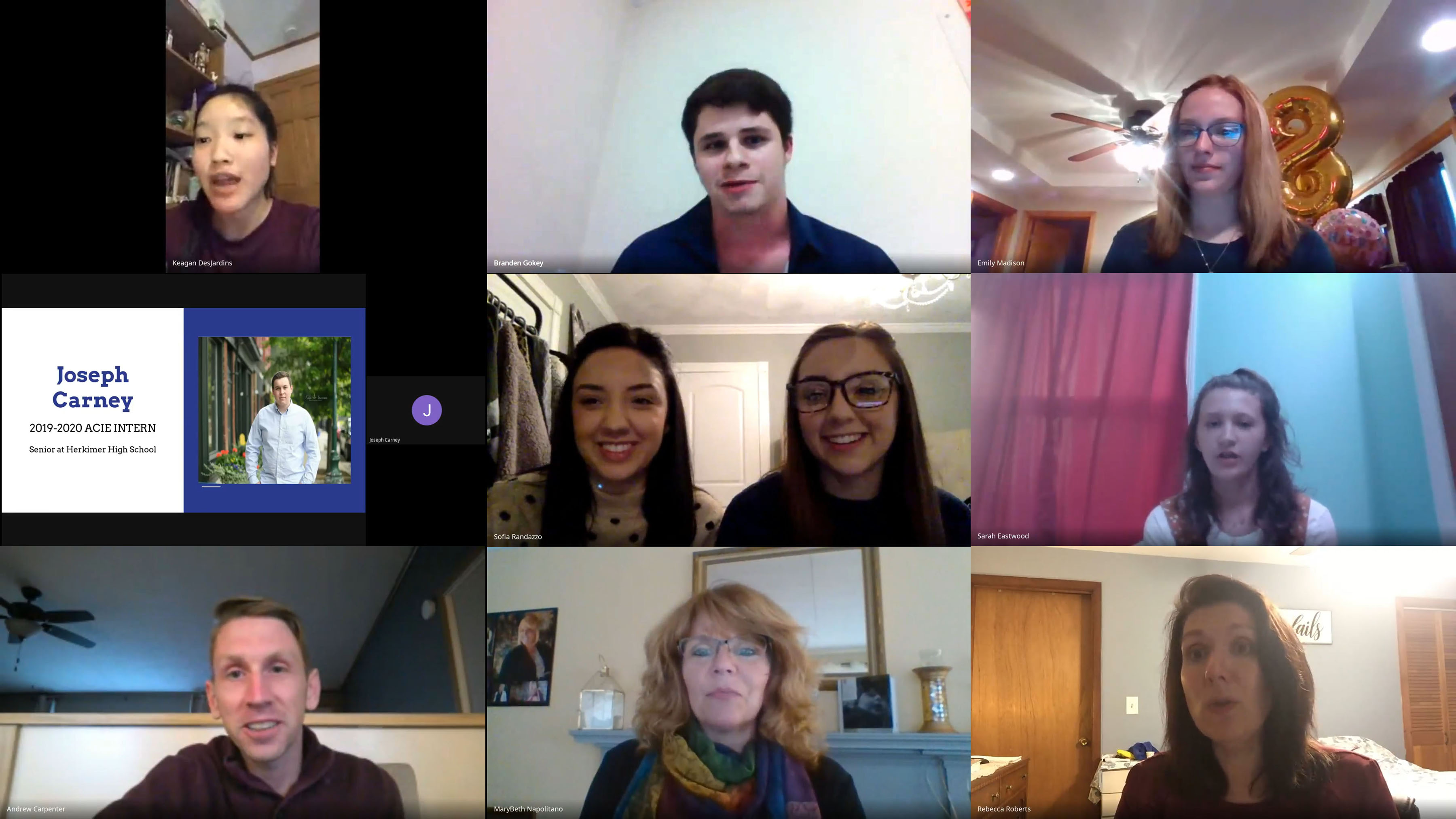 ACIE REGISTRATION MATERIALS
The registration/application can be downloaded, filled out electronically and saved. If you need the newest version of Adobe Reader to view and edit the .pdf files, you can download it for free at the following link: https://get.adobe.com/reader/. Make sure to uncheck the other boxes on the download page if you just want to install the Adobe Reader. If using the newest Adobe Reader to open the file you downloaded to your computer still doesn't work for you, please let us know. Please note you will want to open and edit the file from the saved location and not the website. If you fill out the information on the web version of the file it will not save.
If you need assistance with obtaining or filling out ACIE registration materials, call Herkimer BOCES School to Careers at 315-867-2000.