WELCOME TO THE HERKIMER BOCES ARTS IN EDUCATION SERVICE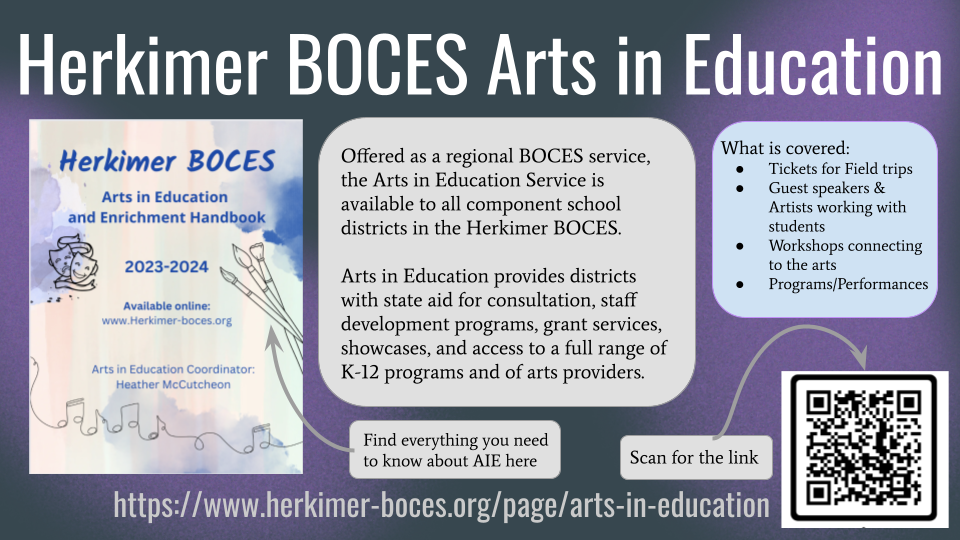 Offered as a regional BOCES service, the Arts in Education Service is available to all component school districts in the Herkimer BOCES. This service is intended to encourage a school district to allocate those resources it now expends locally through a comprehensive and coordinated BOCES program. The service works through an Arts and Enrichment Committee of school district representatives who assist in the planning, scheduling, booking and evaluation of school arts-in-education programs. The Base Fee provides districts with membership on the BOCES Arts and Enrichment Committee, on-site consultation, staff development programs, grant services, showcases, and access to a full range of K-12 programs and of arts providers.
For questions, please contact Herkimer BOCES Arts in Education Coordinator Heather McCutcheon at hmccutcheon@herkimer-boces.org.