WREATH SALE TO SUPPORT SCHOLARSHIPS FOR LOCAL STUDENTS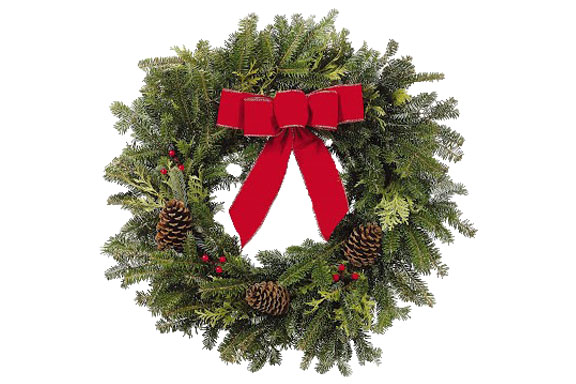 Check back during the 2023 holiday season for updated information.
The Herkimer Region College & Career Scholarship Foundation has started its annual wreath sale to support scholarships the foundation awards each year to local students.
Each wreath is 16 to 20 inches and is professionally made with natural evergreen boughs decorated with pine cones, red berries and a large bow. The wreaths cost $20 each.
If you are interested in purchasing a wreath in support of the foundation's college scholarships, contact Herkimer-Fulton-Hamilton-Otsego BOCES District Clerk Shawn Maxson at 315-867-2023.
The wreaths can be picked up at the Herkimer BOCES William E. Busacker Complex at 352 Gros Blvd. in Herkimer. People picking up wreaths can go to the front desk, and the office staff there will assist them.
The Herkimer Region College & Career Scholarship Foundation is a not-for-profit community scholarship foundation. Local citizens from many professions work voluntarily to generate scholarship funds for graduates of technical programs in our region. These technical programs may be those in place at Herkimer-Fulton-Hamilton-Otsego BOCES or one of the 10 component districts.
The component school districts are Central Valley, Dolgeville, Frankfort-Schuyler, Herkimer, Little Falls, Mount Markham, Owen D. Young, Poland, Richfield Springs and West Canada Valley.
Since 1991, more than $204,000 has been given out through more than 350 scholarships distributed to students seeking to combine their technical education training with accredited college study.